Virtually every month of the year there are Michiana racing events for you to enjoy participating in or watching. It kicks off in January, usually around the 20th and continues throughout the year. Each race is spectacular in its own way and all of them are usually able to draw huge crowds. Most of the runners are there to see if they can increase their points by taking home a good finish within the race. Are you interested in seeing what the schedule of events is going to be this year?
Winter Runs
During the winter months, there are several different winter themed events. They include the Winter Wonderland trail run, the Niles Frigid, and the Frigid Family Fun. There is even a Frosted Fat Tire Fat Bike Relay. If these events do not appeal to you, you may find the Soup Salad & moonlight Snowshoe Hike, Hot Chocolate run/walk Ice Fest event or the Winter Hike for Kids appealing to attend.
Spring Events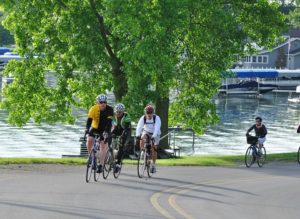 The Melting Man is one of the first races of spring and enables you to enjoy the spring thaw as it happens. It isn't a run, but bikes are enjoyable for most people who attend. At the Max Move event, spring will be in full bloom and you can walk, run, or simply stroll around Lake Maxinkuckee. If taking a stroll is your dream, then you may choose to bring along your beloved Fido when you walk around Syracuse Lake at the end of April. Another fun race for the month of April is the SuperHero 5k fun run. It is open to all and allows you to dress up as your favorite super hero and run through downtown Elkhart, IN.
Summer and Fall Events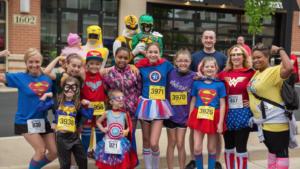 During the summer, there are a variety of bike riding races for you to consider. One of them goes through the Amishland and through several lakes over two days. With the fall comes a Wacky Scavenger Hunt that goes through the trails and paved roads of St. Patrick's County Park. This goes to prove that no matter when you choose to venture out, you will always find something exciting to take part in.