Logan's Run is a huge success every year. It is a race that is typically held in early august when the temperatures are pleasantly cool. You can choose to participate in the 5k or the 10k race. Both events usually bring in a lot of participants. However, only a few people can take home a win and they deserve a lot of credit for their efforts. Therefore, we are posting the Logan's Race Circuit race results here.
Race Winners in the Men's Division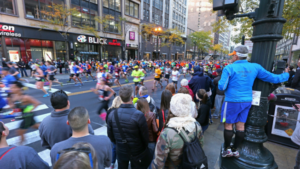 Last August, Justin Kowalski, 31, took home the win of the 5k run. His time was 16:38.8 minutes. Approximately 50 seconds behind him was Nathan Jones, 40 and Chris White, 43. The second and third place winners were separated by only 17 seconds, which made it a very exciting race to watch.
The 10k race was won in only 33:07 minutes by Derek Miller, 19. At 36:49.97 minutes the second-place finish was taken by Mike McCarthy, 37 and soon after followed Saul Garcia, 17. These runners all put their best efforts forth to take home their wins.
Race Winners in the Women's Division
Trisha Nelson, 26, was the big winner of the 5k race with a time of 18:51.87 minutes. Soon after, Kristina Krasich, 28 came in second and she was followed by Colleen Dabler, 43. The third-place finish was taken within 20:00.42 minutes making it a relatively close race for the first three ladies.
The winner of the 10k women's division race was won by Laura Gillette, 32. Her finish time was 40:36.47 minutes. Hannah Yeakey followed approximately four seconds behind Laura, and after another four minutes Margaret McLaughlin, 45, took home the third-place finish.
All the Fun You Need
Everyone who attends the Logan's Run marathon is excited to be there. They love the beauty of the course and how well it is organized. Perhaps if you are looking for your next event to attend, you will want to give it a try for yourself.